R3
Right Patient • Right Drug • Right Outcome
An important part of managing your health is understanding the medications you are taking and adhering to your regimen. Elm Plaza Pharmacy offers a variety of services to help patients stay on track with their medications.
---
MedCheck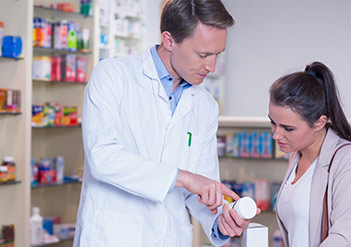 MedCheck is a comprehensive medication review of all your current medications. The pharmacist will sit down with you and thoroughly go over your medications, including any over-the-counter items, to identify any potential issues. This may include duplicate therapy, medication interactions, proper dosing and administration, and possibly offer more cost-effective alternatives. After the meeting, the pharmacist will provide you with a personal medication record to help you stay organized with your medications and a medication action plan to discuss with your doctor.
Philips Lifeline Medication Dispensing Service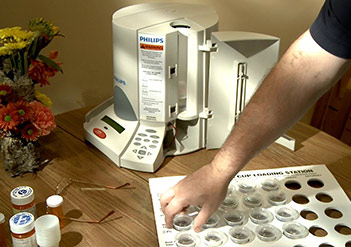 The Philips Lifeline medication dispenser is an automatic pill dispenser to help aid people in remembering to take the right medications at the right time. The medications are dispensed in pre-filled dosage cups. There are reminder alerts to help with administration and non-pill medications. This device can help you stay compliant with your medications which can improve your overall health outcomes.
Medicine-On-Time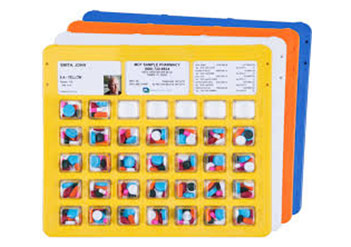 Medicine-On-Time is a way for patients to receive their medications in a convenient manner to improve adherence. Medications come in organized, color-coded calendars that indicate what time the medication needs to be taken. There are single detachable dose cups that have the medication names and strengths on each one. Medication on time allows patients to be complaint even with complex medication regimens.
The results of the recent STOMPP (Study to Measure the Impact of Pharmacists and Pharmacy Services on Medication Non-Adherence) compared the use of adherence medication packaging and medication therapy management (MTM) services to the use of traditional pill bottles. The results indicate a clear improvement in clinical outcomes and adherence rates when using multimed blister card packaging and MTM services.
See full article: http://www.4-traders.com/OMNICELL-INC-10331/news/Omnicell-STOMPP-Study-Demonstrates-Multimed-Packaging-Improves-Medication-Adherence-26754742/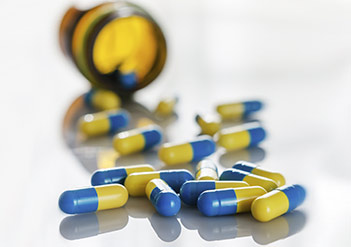 Extended Days Supply
It may be possible to receive a 6, 9, or 12-month supply of your medications. With a valid prescription, Elm Plaza Pharmacy will fill an extended days supply of certain maintenance medications for a set price. This can help if patients do not have prescription insurance coverage or during a coverage gap. A few examples of medications include amlodipine, lisinopril, metformin, simvastatin, and warfarin.
---
If you would like to sign up for any of the R3 services please submit the following forms or complete bring them into the pharmacy.
Please be sure to review our Notice of Privacy Practices prior to completing the HIPAA Consent Form.
---